Podcast: Play in new window | Download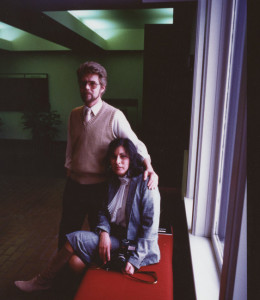 Pete Vack is a writer, a book author, an editor, and a publisher who has had hundreds of articles published in magazines such as Road & Track, Automobile Quarterly, AutoWeek, Vintage Motorsport, and Sports Cars International.  He is the author of two best-selling books and has owned a long list of classic cars. Pete has raced vintage Alfas, he worked for Ferrari of Washington as a mechanic. He co-established the first print on demand automobile publishing house, and fourteen years ago, established the Italian and French online magazine VeloceToday.com. And all this in his spare time while working as a network engineer for AT&T and Tellabs and raising his family.
SHOW SPONSOR
NOCO Genius Boost Jump Start  – Here.
"Sublimate yourself to what you're doing and let the other person become important." – Denise McCluggage 
CAREER CHALLENGE
Figuring out how to take an on line magazine, that was created 14 years ago, at the dawn of the technology revolution, and monetize the project.
AH-HA MOMENTS
Listen to Pete's three ah-ha moments that were all made possible due to the digital revolution.
FIRST SPECIAL CAR
Alfa 2600 Zagato
BEST AUTOMOTIVE ADVICE
Marry the right girl!
BOOK SUGGESTION
Lancia and De Virgilio: At The Center – Geoffrey Goldberg
RESOURCE
Forgotten Fiberglass – www.forgottenfiberglass.com
PARTING ADVICE 
Just go to VeloceToday.com –  www.velocetoday.com
HOW TO FIND PETE
Veloce Today –  www.velocetoday.com
Facebook – www.facebook.com/VeloceToday
HELPING CARS YEAH GROW
You can help promote Cars Yeah interviews. Please go to iTunes and post a comment. Every little bit helps and we will greatly appreciate your support.