Podcast: Play in new window | Download


Listen To Peter by Clicking on the Red Arrow Above or Visit iTunes or Stitcher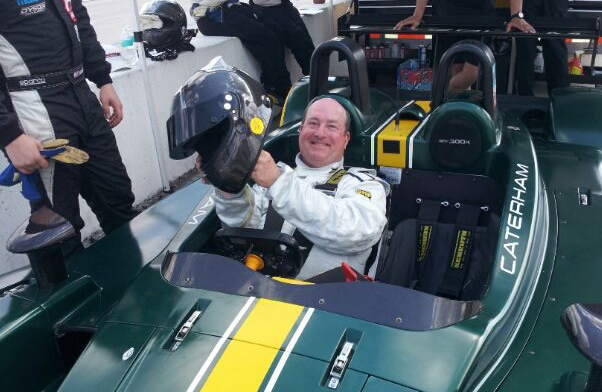 After twenty-five years as an award winning historic race car competitor, mechanic, and preparation shop owner, Peter Krause shifted gears to rev up a new career utilizing the latest GPS and high definition video equipment to quantify racing driver performance. This intersection of this technology, coupled with Krause's intimate knowledge of the psychology, art and science of "going fast," propelled him into the top tier of driver coaches, perhaps more accurately, driver performance analysts, in North America. Peter maintains a 1,200 square foot learning facility at Virginia International Raceway, complete with simulators to "virtually coach" and plasmas on the wall to review data and video.
SHOW SPONSOR  
NOCO Genius Boost Jump Starter
During his career in caring for fine and exotic cars Peter would go above and beyond what was expected. This often lead to spending many more hours on a vehicle than he could charge for. Listen to how this lead to a change in how Peter ran his business.
AH-HA MOMENT
Peter learned that having fewer special clients was better than lots of clients which allowed him to charge more for his services and provided enough income to keep the technology side of his services up to date.
FIRST SPECIAL CAR
A Fiat 131
BEST AUTOMOTIVE ADVICE
When driving a special car on the race track treat it like a gun waiting to go off.
AUTOMOTIVE RESOURCE
Ross Bentley's Speed Secrets Weekly – www.speedsecrets.com/speed-secrets-weekly
Ross has been a guest here on Cars Yeah. You can find his show here.
FAVORITE BOOK 
Going Faster – Carl Lopez
PARTING ADVICE 
We can always get better. We are doing this for fun.
HOW TO FIND PETER
Peter Krause – www.peterkrause.net
Facebook – www.facebook.com/peter.krause
HELPING CARS YEAH GROW
You can help promote Cars Yeah interviews. Please go to iTunes and post a comment. Every little bit helps and we will greatly appreciate your support.