Podcast: Play in new window | Download


Listen To Shinoo by Clicking on the Red Arrow Above or Visit iTunes or Stitcher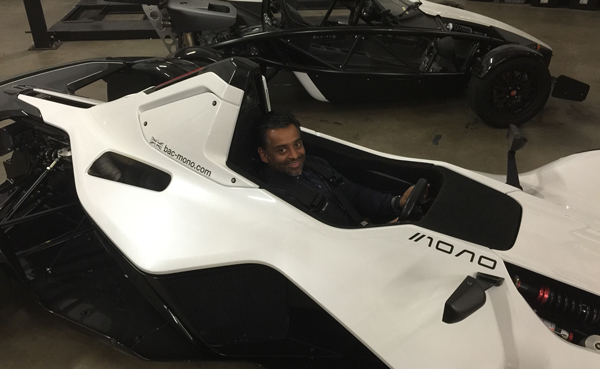 Shinoo Mapleton grew up in Detroit and admits his first memory is looking out at cars from his preschool window.  He started Sector111 in 2003 and operates in Temecula California. It is a company focused on lightweight sports cars including Lotus, Ariel Atom, Briggs Automotive Company and Alfa Romeo.  He is a lifelong auto fanatic and earned a mechanical engineering degree at GMI-Engineering Management Institute (now Kettering University). He started in the industry in 1985 working at Pontiac Fiero Assembly and then he move onto 3M Automotive.  and continues to chase his automotive dreams.
SHOW SPONSOR  
NOCO Genius Boost Jump Starter
Earning his mechanical engineering degree at GMI given the intense structure of the course loads and work requirements.
AH-HA MOMENT
After starting his business he was driving down the street and spotted a lotus Elise that had many of the parts his business was selling. That moment struck him as an ah-ha that he was doing something right.
FIRST SPECIAL CAR
Porsche 911
BEST AUTOMOTIVE ADVICE
If this was easy, everyone would do it.
AUTOMOTIVE RESOURCE
Auto Extremist – www.autoextremist.com
FAVORITE BOOK 
Twist of the Wrist – Keith Code
PARTING ADVICE 
Don't be afraid of trying. Be afraid of doing nothing.
HOW TO FIND SHINOO
Sector 111 – www.sector111.com
Draken Spyder – www.sector111.com/cars/project-dragon
HELPING CARS YEAH GROW
You can help promote Cars Yeah interviews. Please go to iTunes and post a comment. Every little bit helps and we will greatly appreciate your support.