Podcast: Play in new window | Download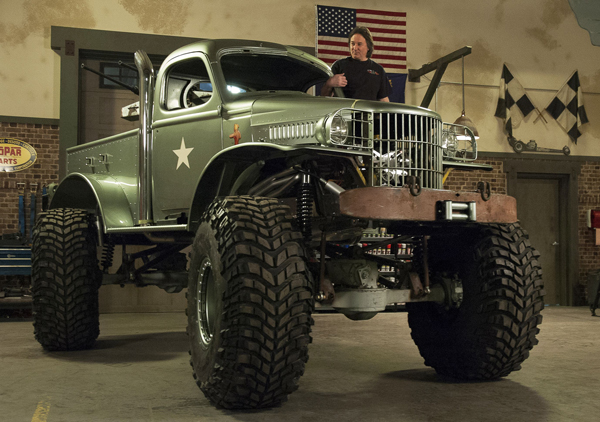 Stacey David has his own custom shop called The Rattletrap that specializes in engine building, custom paint, suspension work, metal fabrication and everything in between. In the late 1990s he hosted and produced a new TV show called Trucks where he designed and built fantastic rides. That show became one of Spike TV's highest rated shows. Today his successful Gearz television show is on the Velocity channel and MAV TV. His website and Stacey David's Gearz Nation is a fantastic place for gear heads and automotive enthusiasts to go and learn tech tips, watch episodes, shop for cool products and have fun in the Gearz garage. Stacey's favorite catch phrase is "What are you working on?"
SHOW SPONSOR
NOCO Genius Boost Jump Start – Here.
"Their is no such thing as luck. Luck is when preparation meets opportunity." – Stacey's High School Football Coach
Stacey started his career as a musician. He drove to Nashville in a 1965 Mustang Fastback with $1,000 in his pocket and a couple guitars. Listen to his story about tough times and how a passion for cars wove in to a career in music and eventually lead to a TV career.
AH-HA MOMENTS
When people started noticing the vehicles he was designing and building and more importantly being known as a guy who does his own work.
FIRST SPECIAL CAR
A 1965 Mustang Fastback
BEST AUTOMOTIVE ADVICE
You can do it.
FAVORITE BOOKS
The Bible
FAVORITE RESOURCES
The people around you.
PARTING ADVICE
Don't be afraid to get out there and try doing whatever you are passionate about.
HOW TO FIND STACEY
Facebook – www.facebook.com/officialstaceydavid
HELPING CARS YEAH GROW
You can help promote Cars Yeah interviews. Please go to iTunes and post a comment. Every little bit helps and we will greatly appreciate your support.