Podcast: Play in new window | Download


Listen To Thomas by Clicking on the Red Arrow Above or Visit iTunes or Stitcher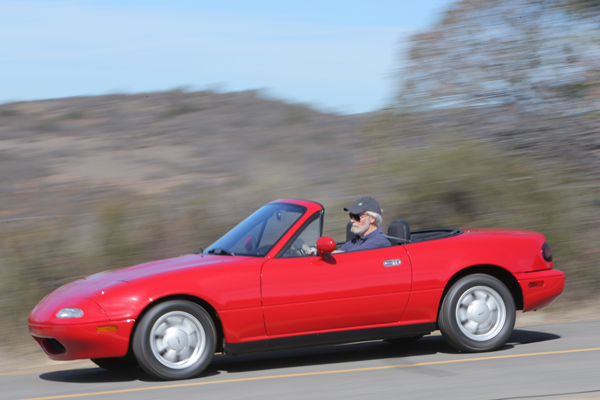 Thomas Bryant spent 36 years working at Bond-Parkhurst/CBS/Hachette as an editor in various positions. He started as a junior editorial assistant on the magazine Pickup, Van & 4WD that was getting started in 1972. Thomas later moved to Road & Track as an Associate Editor, and then in 1986 he became the Editor of Road & Track Specials—magazines that focused on exotic cars from around the world. Two years later he was promoted to Editor-in-Chief of Road & Track magazine where he had always longed to be. Thomas remained in that position for 20 years, until his retirement in the summer of 2008.
SHOW SPONSOR  
NOCO Genius Boost Jump Starter
While working at Van & 4WD Thomas drove by the Road & Track office and knew that was where he really wanted to be. He stuck it out and the opportunity to move presented itself.
AH-HA MOMENT
After seeing exotic cars around town Thomas came up with the idea to develop a feature around the world's fastest cars in Road & Track Magazine.
FIRST SPECIAL CAR
An Mercedes Benz 300 SL Roadster
BEST AUTOMOTIVE ADVICE
Buy what you love.
FAVORITE BOOKS 
Side Glances – Peter Egan
Ferrari: Stories from Those Who Lived the Legend – John Lamm
Maxda MX5 Miata 25 Years – Thomas Bryant
PARTING ADVICE 
Cars are so much more than transportation.
HOW TO FIND THOMAS
Email – RTBryant1@aol.com
HELPING CARS YEAH GROW
You can help promote Cars Yeah interviews. Please go to iTunes and post a comment. Every little bit helps and we will greatly appreciate your support.